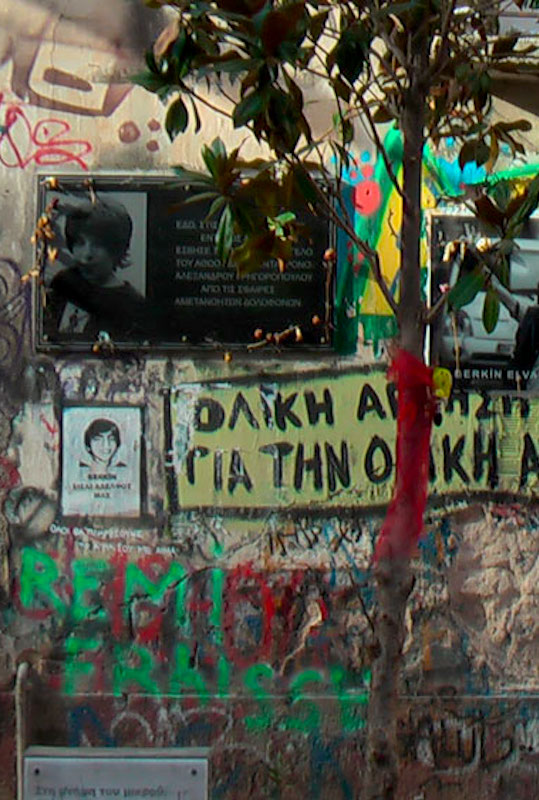 "Alexis, my brother"
Mesologgiou Street -Alexis Grigoropoulos
On the monument of Grigoropoulos' assassination, near his picture there is another assassinated young man's photograph, Berkin Elvan from Turkey. Solidarity between the two countries after these tragic events was so intense, that after Berkin's death in Istanbul, bilingual flyers (Greek and Turkish) were released in both countries, with pictures of the two boys and the inscription "My Brother".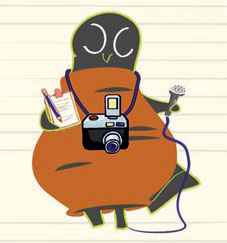 As seen on
Exarcheia, a hidden gem in the heart of Athens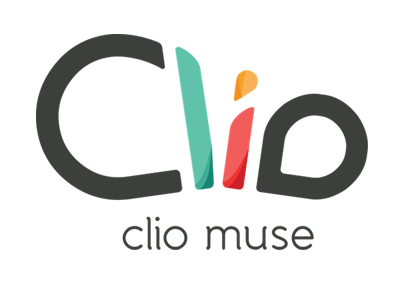 ©2017 All rights reserved.